The historic Sandfly steam engine
You ask, why a page on the Sandfly steam engine? In 2008, the Northern Territory Government asked MVEC if they would restore the 120 year old steam engine. A couple of MVEC members took on the task, taking the Sandfly back to bare running gear and rebuilting it. The Sandfly is now on display within the Hangar.
The Sandfly was the first and longest serving locomotive to operate on the North Australia Railway (NAR). The Sandfly operated on the NAR between 1887 and 1950 and was instrumental in its construction. The NAR became a vital infrastructure link which facilitated the expansion of the mining and pastoral industry in the Northern Territory, and played a crucial role in the defence of northern Australia during the Second World War.
The Sandfly was the only locomotive of its class to operate along the NAR and is one of three remaining steam locomotives associated with the NAR left in the Northern Territory. The Sandfly is evocative of the bygone and romanticised steam era of the NAR between 1887 and 1958. Following retirement of the Sandfly the locomotive was relocated to South Australia in 1959 for restoration and display. In 2005 the Sandfly was returned to the Northern Territory as a gift to commemorate the completion of the Alice Springs to Darwin Railway, finally completing the transcontinental railway from the north to the south agreed upon in 1911.
On it's return to the NT, the Sandfly was originally located at the Berrimah (Darwin) terminal of the Alice Spring to Darwin Railway, then it was moved to Darwin's Stokes Hill Wharf, but was removed in 2008 to the historic QANTAS Hangar for maintenance works.
The PDF file below is a short slide show of the Sandfly's recent restoration by MVEC Members.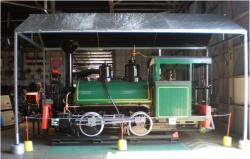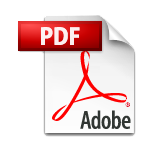 SandflyProject.pdf
Page last updated: 16 July 2012 | 11950